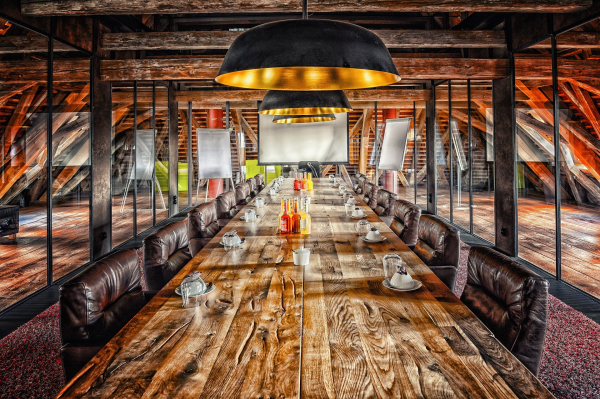 Why Is This Mediation Course Special ?
This is no ordinary mediation course. We give no certification, we don't teach you the basics of mediation. This course is especially designed for certified mediators who thrive to become the best in what they are already doing - mediation. The course provides a higher level of understanding of the mediation process, similar to a coaching approach. You will improve your current perception and develop your mediation skills. You will learn to actively listen to your clients and connect with them in an efficient and constructive manner. You will be capable to educate your clients in a way that they will themselves be able to reduce the hostility resulting from a disagreements and communicate in a productive form to facilitate a positive outcome. You will be able to understand and guide your clients on how to make strategic decisions, look to the future and set the stage for future cooperative resolutions.
Mediation Course Structure
Module I - Mediation, coaching and NLP
Module II - The avatar of a mediator - coach
Module III - 15 Coaching skills for the mediator
Module IV - 20 NLP techniques for the mediator
Module V - The negotiation between the parties
Module VI - 30 negotiation techniques and strategies for the mediator - coach
Module VII - The mediation procedure
Module VIII - The personal branding of the mediator - coach
Module IX - Mediator's library - all contracts, reports and notifications that a mediator uses in his practice
Module X - Client's library - audio and written materials to prepare the clients before the mediation procedure starts
This Course Is For You If You Want To
Become an influential mediator and be authentic in your customer relationship, overcoming the narrow framework of a simple observer and becoming a coach mediator, i.e. a mediator who uses coaching and NLP techniques in the mediation process.
Feel comfortable with the techniques and strategies used by the negotiating parties and direct them to reach an agreement.
Spend less time working while making more money by automating some of your mediator activities. You will be able to download all the contracts and other documents useful to a mediator which you will just send to the parties, without having to spend time writing them.
Build a brand that will identify you from the crowd and grow your clientele in a systematic and constant way by creating your personal brand and identifying yourself correctly on the mediation market.
The most valuable thing is that you will change your mindset about the role of the mediator and you will transform from a simple observer, into a mediator coach. You will learn how to act based on a coaching mentality that will ensure you guaranteed success. You will be able to identify the typical challenges and difficulties that most mediators face and you will acquire the ability to solve them from the perspective of a coach.
Make the wise decision to continually develop yourself and do your best to achieve mediation success. One of the ways to popularize mediation in Romania is to become better and gain visibility in the market by offering your services to a large part of the population. Give up a pair of shoes, buy this course and let's jointly shoulder the development of mediation in Romania!